SIMPLE, INTUITIVE, POWERFUL.
Admiror is a standalone application offering a complete toolset to manage your advertising screens from anywhere.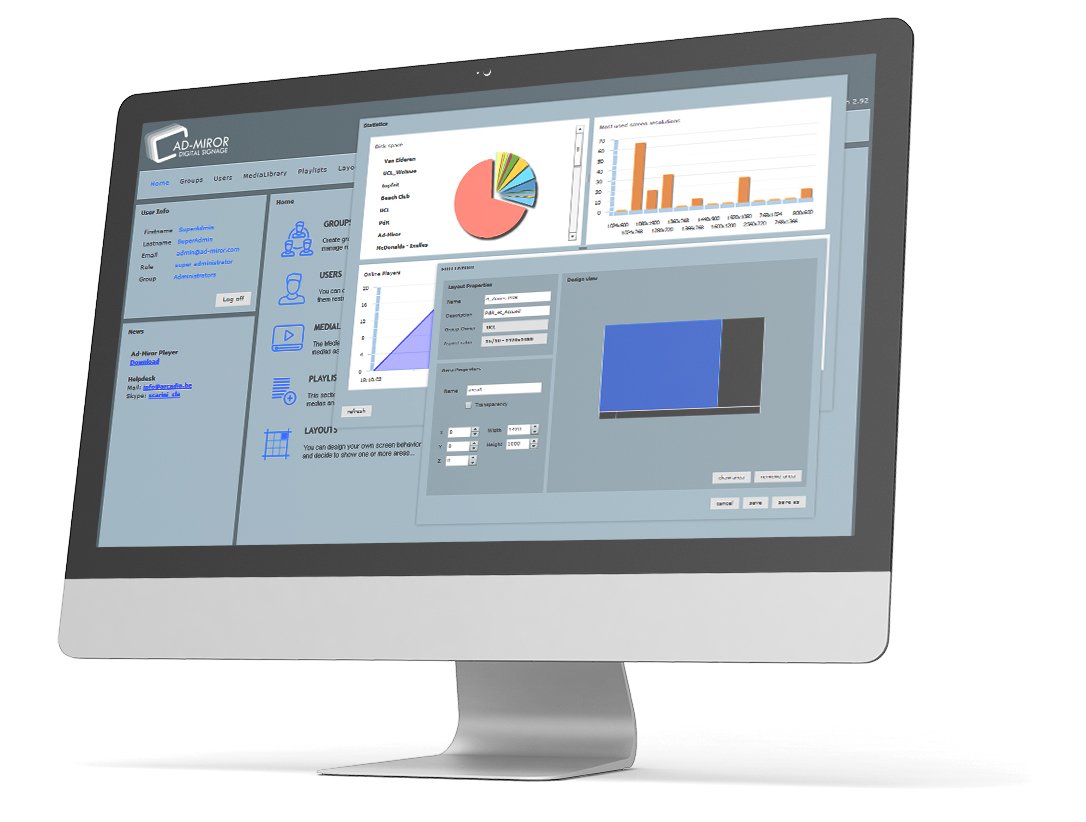 KEEP YOU ORGANISED
Organise your campaign with playlists, widgets, schedulers, templates, statistic reports, …

User Management
Create secured accounts, group of users, roles and restrict accesses.

Playlists & Layouts
Create custom display areas, media lists and templates.

Widgets
InstantMessage, Slideshow, Weather, RSS Feeds.

Display Scheduler
Create detailed schedule for your advertising campaign.

Transparency
Specify alpha value on area background and alpha-channel videos.

Statistic Reports
Show campaign data, display location optimisation, space usage, …
FROM ANYWHERE.
TO ANY DEVICE.
A computer with an Internet connection and your pictures and video files, that's all you need.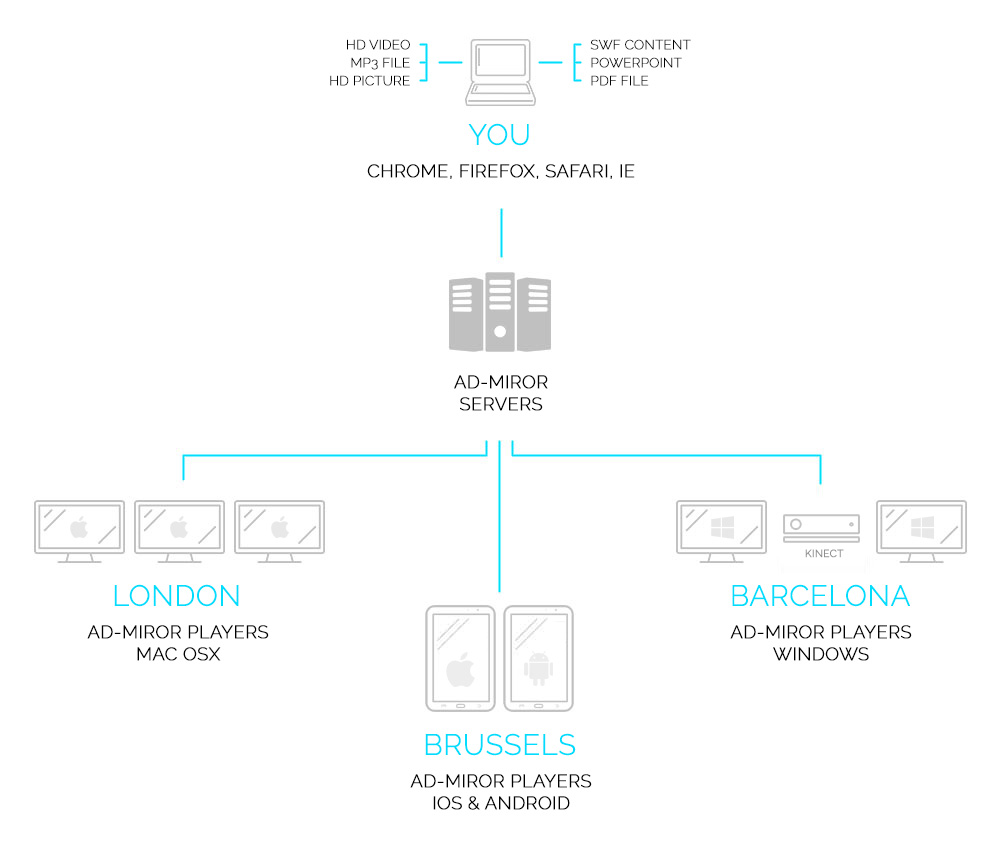 SUPPORTED MEDIA TYPES
Admiror Player can play many types of pictures, h264 video files, dynamic content, …

Interactive content
Kinect interaction, SWF animations, SWF games, custom app.

Video formats
H.264, On2VP6

Image formats
PNG, JPEG, BMP

Sound formats
MP3, WAV

Presentations
PowerPoint, PDF (converted)

Remote Access
Keep control of all the display computers
RUNNING IN MANY PLACES
Airports, universities, agencies, schools, points of sale, factories, garages, bars, …


CONTACT US
ADDRESS
---
Parc Scientifique Einstein,
Chemin du Cyclotron, 6,
1348 Louvain-La-Neuve,
Belgium
EMAIL
---
CONTACT US
ADDRESS
Parc Scientifique Einstein,
Chemin du Cyclotron, 6,
1348 Louvain-La-Neuve,
Belgium
---
EMAIL
admin
Arcadia